So I'm going into marketing-mode for my 'Today Calendar' app now. Everyone loves doing marketing things, don't they? Especially us programmers. Ha. (I'm being sarcastic)
Well, I've forced myself to get cracking regardless, and www.TodayCalendarApp.com is now up and live. Please go check it out and link to it if you feel it looks to be a nice app! It'll be released on the 12th August, with any luck. Very exciting to be nearing the finishing line for this app!
Clicky below to go to the Today Calendar app site: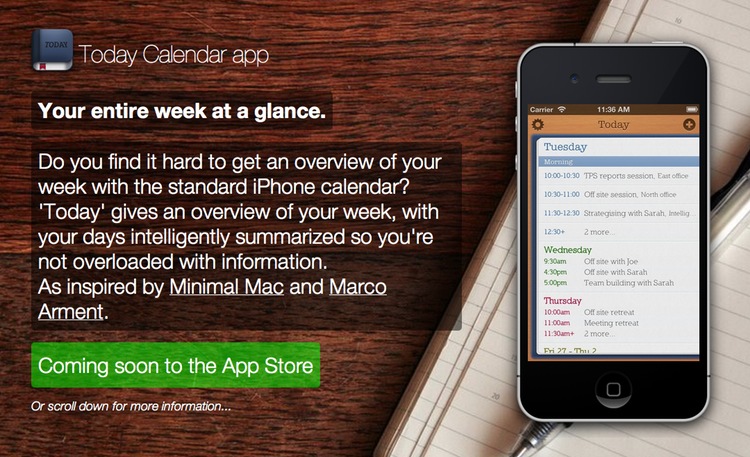 So now it's just a matter of waiting for Apple's approval process, and then I've purchased promotion time on the Minimal Mac blog to start on the 12th, so the app is scheduled to come out that day.
Thanks for reading! And if you want to get in touch, I'd love to hear from you: chris.hulbert at gmail.