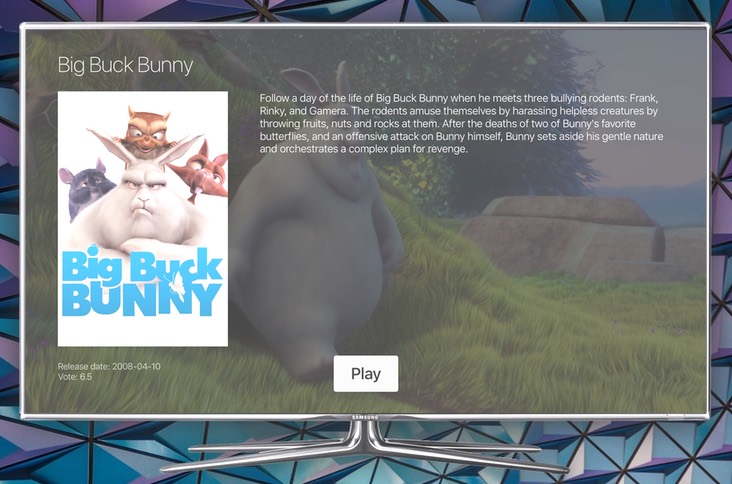 I have a bit of a tale to tell regarding a homegrown Plex alternative which I've been working on for a year or two…
So, for years now, I've had a plex server in the garage, which I've used to entertain my girls and solve the problems of:
My oh-so-well-behaved offspring scratching the hell out of every DVD we buy them.
My did-I-mention-they're-well-behaved offspring screaming blue murder as I inch my way through DVD menus to get the damn things to play.
So far, so good: plex has helped keep the screaming-for-blue-murder down to a dull roar for years now. However, there have been many niggling issues with it that have driven me to think 'could I do better?', such as:
It requires a decently powerful server…
Which means it has a noisy fan…
Which means it must go in the garage…
Which gets awfully hot in the australian summer…
So I walk in my garage most days and hear the server's fan going full-tilt and I freak out about it being a fire hazard.
And other issues: Often it just fails for whatever reason and needs a server reboot
New versions of the client ask me to sign up and in - I'm not doing that!
If you try to seek in most movies, it spins forever and probably fails (i've never waited more than a minute).
It doesn't simply figure things out if you drop new movies in, you need to remote into the server and kick off a re-scan.
So, armed with a trusty text editor, I mucked around with ffmpeg, and Go[lang], and so on, until I came up with Gondola, which I'm now releasing as an open-source project here:
Gondola is the full suite: A transcoding-ahead-of-time media server which works from a Raspberry Pi or a fanless laptop (I recommend the latter); a native client app for your Apple TV, iPhone, and iPad; and a web client which will work on any Android device. I've put a small price on the apps in the app store (due to the hassle of getting them approved!) but you can compile and install them yourselves if you like.
Hope you like it!
Thanks for reading! And if you want to get in touch, I'd love to hear from you: chris.hulbert at gmail.